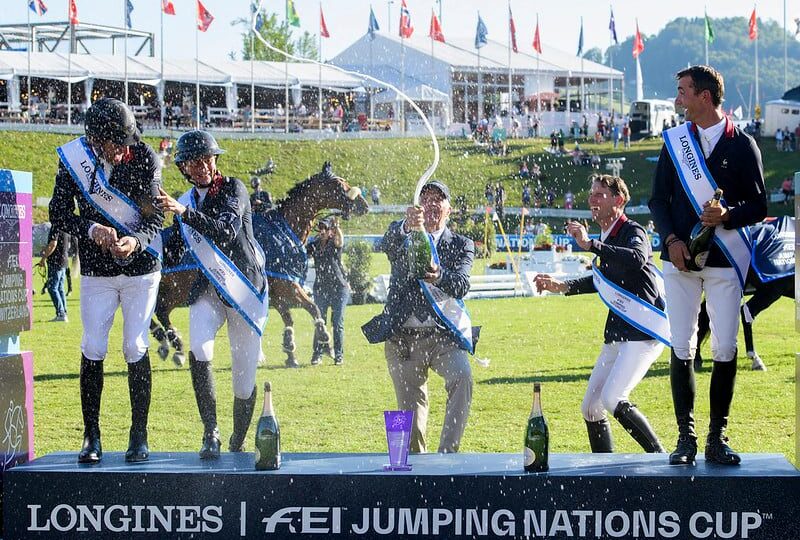 [EVENT] Season opening in St. Gallen!
2 June 2021
This week-end, starting tomorrow, will take place the first leg of the Longines FEI Jumping Nations Cup circuit at the Longines CSIO St.Gallen (SUI). 10 nations will compete in this first team competition of the season, out of which 9 will face again in July in Tokyo for the Olympics. Germany, Great Britain, Italy, The Netherlands, Sweden Switzerland, Brazil, Egypt, Israel and Mexico will be on stage on Sunday at 11h45 (local time). Good luck to all and especially to our members Robin Cleary Parsky, Ann C Thompson, Duguet Christiana, Charlotte Söderström, Luigi Baleri, Georg Kaehny, François Vorpe & Pierre Bodenmüller.
Start lists and results : CLICK HERE.
Live streaming on ClipMyHorse and for Swiss residents, on SRF Sport.
France, the winning team of the Longines FEI Jumping Nations Cup in St Gallen in 2019 (copyright FEI/Richard Juilliart).