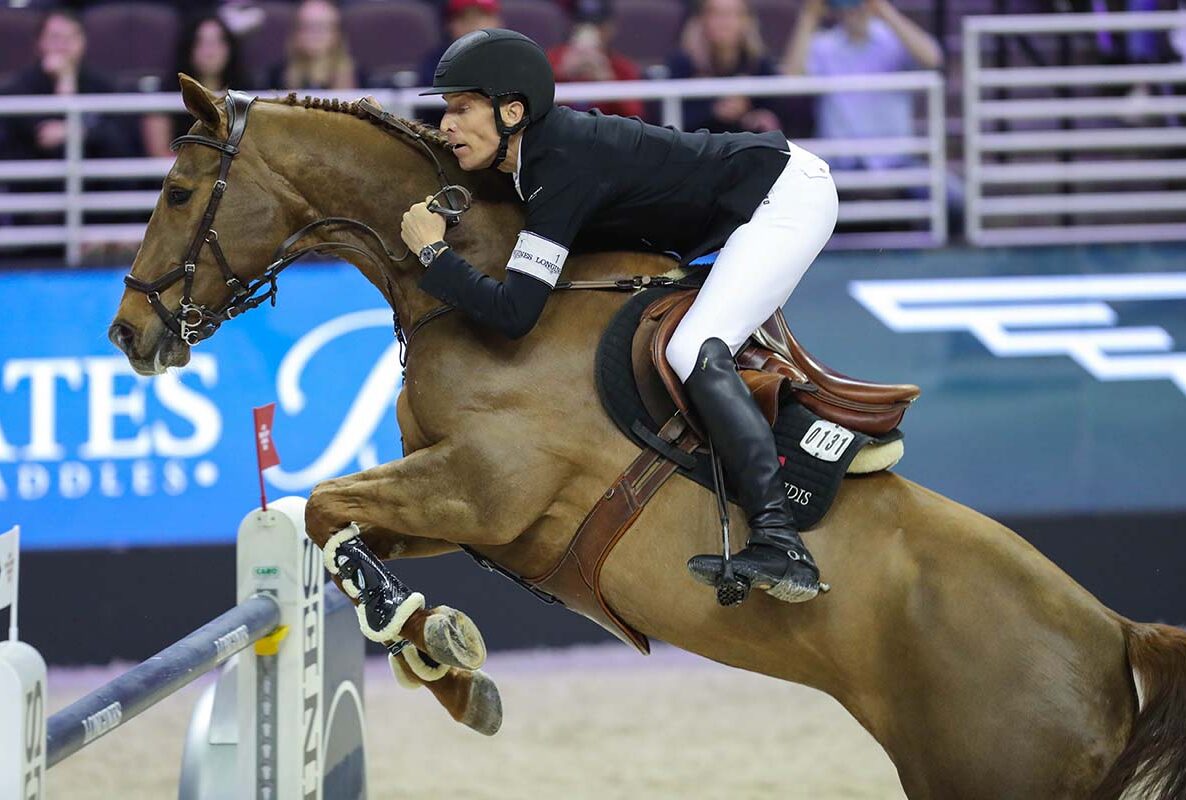 Longines FEI Jumping WORLD CUP™ FINAL: Long live the king!
9 April 2023
What an incredible outcome! This final once again offered us a breathtaking show, crowning the best couple in the world 2022, double world champion in Herning (DEN) last year and team gold medallist in Tokyo (JPN) in 2021, King Edward and Henrik Von Eckermann (SWE). The entire Executive Committee of the JOC would like to warmly congratulate Georg Kaehny for this new exceptional performance which enriches the already rich record of his fabulous horse!
"Everyone knows the horse and how amazing it is, and this week I came here and I really wanted to win it but even with a horse like this it's very easy for it to go the other way around. But I'm so happy for the horse that he wins this because he really deserves to have a win in the World Cup Final. It feels like I'm at the top of my career and it can only go one way and that is down!", said Henrik von Eckermann after his victory. "So I really try to hold on to the moment, and every day I'm thankful for what I have…in our sport we have different horses and it's work every day and you keep on going, but sometimes it's good to just sit down and to be thankful for what we have because it's not going to be forever!"
Congratulations also to the owners of Monaco N.O.P., Evergate Stables LLC, and Pepita Con Spita, Hays Investment Corp. whose horses finished respectively 2nd and 3rd of this final under the saddles of Harrie Smolders (NED) and Hunter Halloway (USA).
Finally, the Executive Committee would like to underline the very good performance of Vancouver de Lanlore, owned by JOC members François and Daniele Vorpe, in the lead before the final round and 6th in the general ranking associated with Pius Schwizer (SUI).
Photos © Tiffany Van Halle