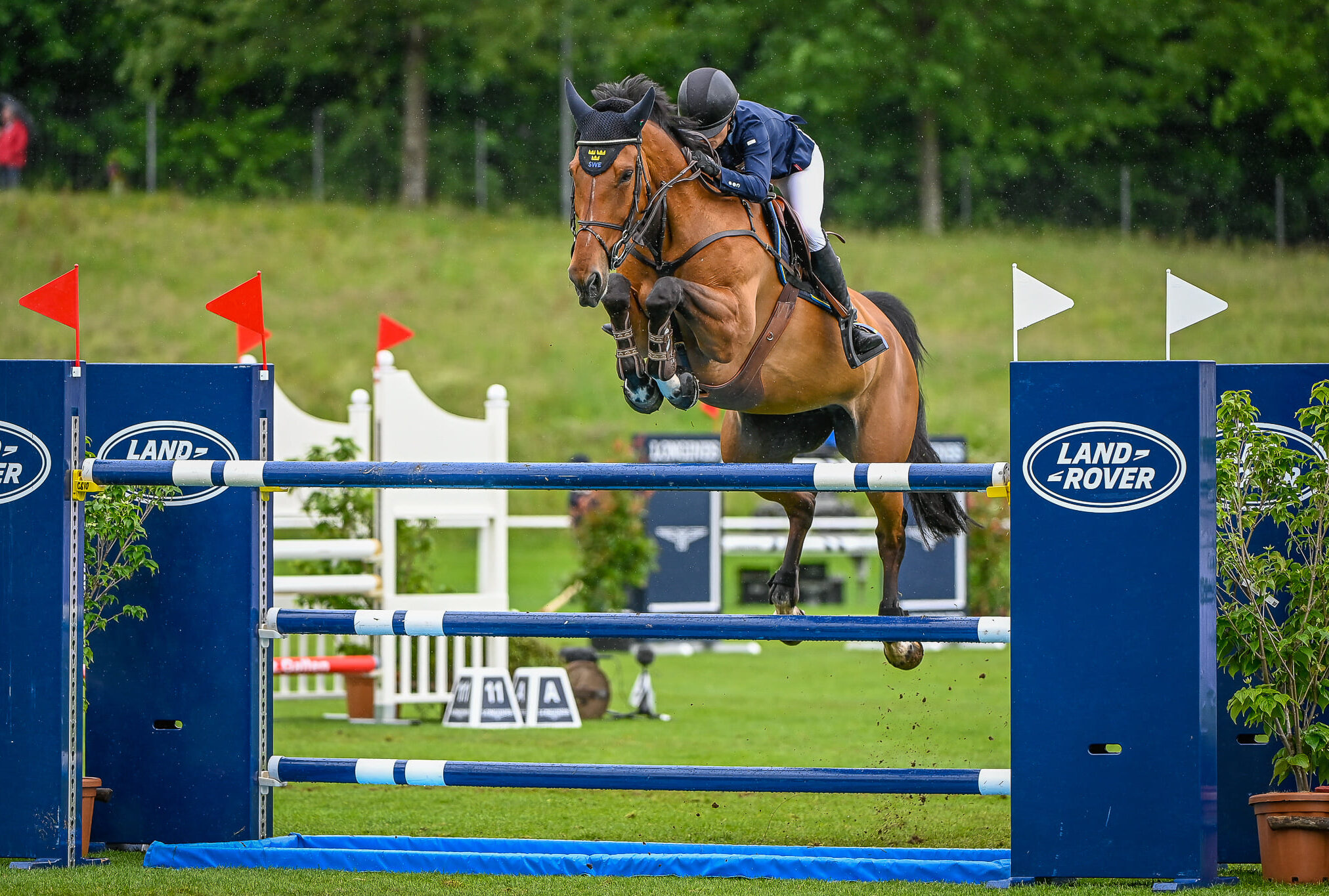 [RESULTS] 1st Nations Cup for Sweden!
9 June 2021
It's been a busy weekend for national teams 3 CSIO running in Europe, including the very first LONGINES FEI Jumping Nations Cup leg in St. Gallen (SUI). It was not an easy win for Sweden! At the end of the first round, the team led by Henrik Ankarcrona totaled 9 points, leaving Germany, Switzerland and Egypt to take an option on the podium. But thanks to Malin Baryard Johnsson and Douglas Lindelöw's clear rounds, the blue and yellow team caught up with Germany, allowing them to compete in a final jump-off for the final victory. Christian Kukuk (GER) finally lost to the experienced Rolf-Göran Bengtsson (SWE), author of another clear, leading Sweden to the success.
Congratulations to all the owners of the winning team's horses: our member Charlotte Söderström, Susanne Tovek, Redda Reden, and Nielsdotter AB. We want to congratulate also our Member Christiana Duguet for the 3rd place of her mare Twentytwo des Biches in this competition, ridden by Bryan Balsiger (SUI).
After Peelbergen (NED), another Longines EEF Nations Cup (the 3rd of the Series) took place last weekend in Athens (GRE) at the Markopoulo Olympic Equestrian Centre. After a first round leaded by the Greek and Romanian teams, Turkey finally toped the leg. Congratulations to Turgut Konukoğlu (Lycon 3), Selçuk Yedikardes (License), Mathilde Cruchet (Unique d'Elbe) and Marlies Pepping (Downing Street), owners of the winning horses.
The other happy owners of the weekend are: Evergate Stables (Igor van de Wittemoere, ridden by Nayel Nassar/EGY, CSIO5* Grand Prix of St. Gallen/SUI), Janine Rijkens (C Vier 2, ridden by David Will/GER, winner of the 5* Grand Prix of Rome/ITA), Pro-Fur Farm Equipment (Chintablue, ridden by Wojciech Wojcianiec/POL, winner of the 4* Grand Prix of Poznan/POL), Annick & Andre Chenu (Aldo du Plessis, ridden by Alexis Deroubaix/FRA, winner of the 3* Grand Prix of Cabourg/FRA), and Paul & Natalie Woods (Donatello 141, ridden by Ashlee Bond/ISR, winner of the 3* Grand Prix of Tryon/USA).
Photos : Longines CSIO St.Gallen.