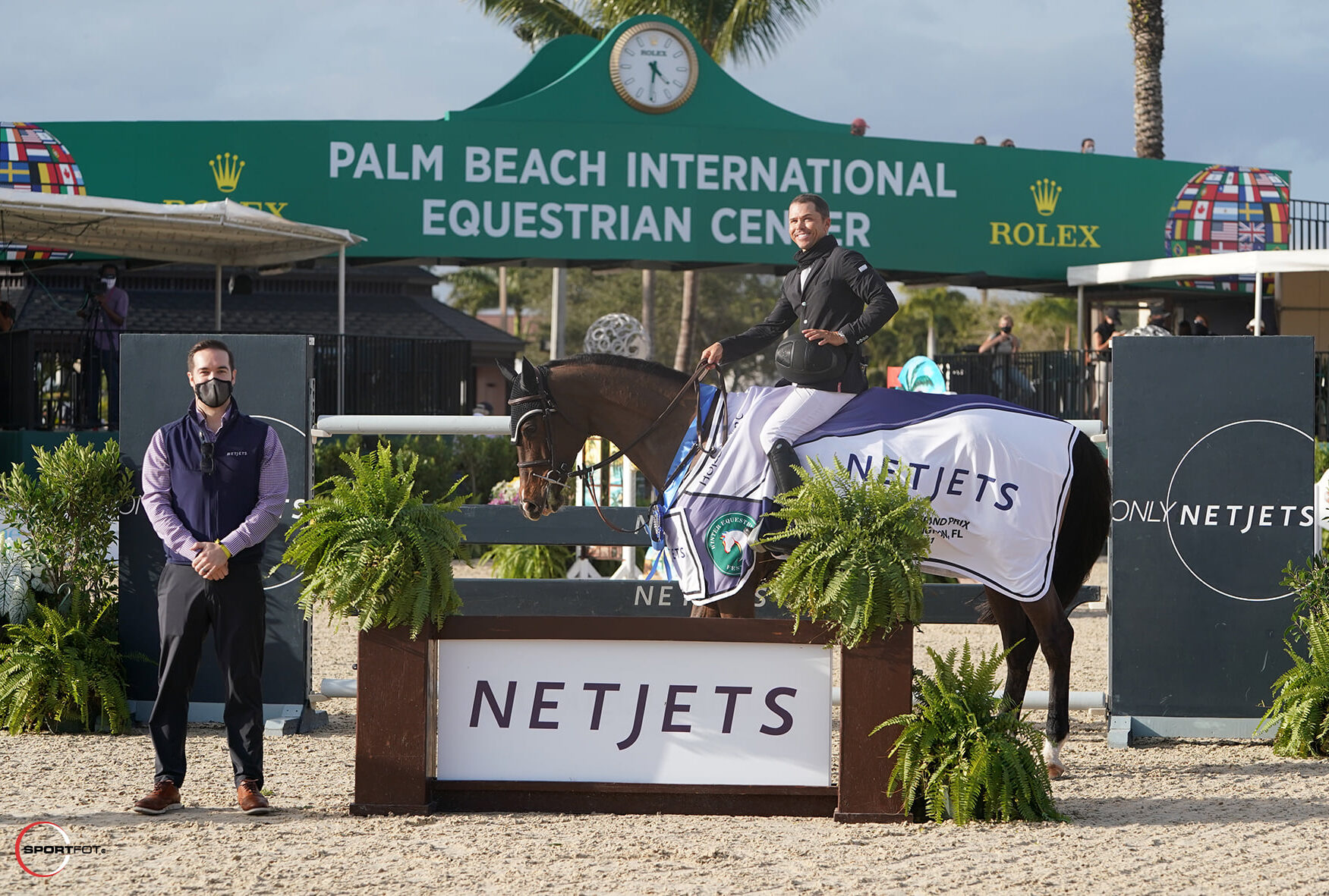 [RESULTS] A 3* weekend!
1 February 2021
It was a 3* weekend all around the world with 5 shows running!
Let's start in USA with Thermal, CA and Wellington, FL. Nicky Galligan (USA) was back in the international ring riding his own Javas Miss Jordan to the victory in the 2nd week of the Desert Circuit / Desert International Horse Park. On the east coast, at the WEF – Winter Equestrian Festival (3rd week), Kent Farrington once again beat them all riding Karen Long Dwight's Austria 2 (photo). Our JOC Member Barbara Roux saw her fantastic grey male Confu jumping to a great 5th place still ridden by Laura Kraut.
Further south, in Puebla (MEX), none of the 31 starters was completely clear. Manu Chechic (MEX) has been the only clear over fences but with 1 time penalty on his own Abril Giquadana Semilly.
Back to Europe and the winter circuits in the Iberian Peninsula. The current French n°1 Julien Epaillard raced to victory (again!) in the Grand Prix of Oliva (ESP) Mediterranean Equestrian Tour – Oliva Nova / Spain with the speedy mare Queeletta, owned by the Sadrans Family – Ecurie Chev'el, 2 seconds ahead of JOC Member Charlotte Soderstrom's H&M Indiana, ridden by Malin Baryard-Johnsson (SWE). JOC Member François Vorpe's Vancouver de Lanlore finished 9th.
Finally, on the Portuguese side of the border, at Vilamoura Equestrian Centre, Luiz Felipe De Azevedo Filho riding his own Hermes van de Vrombautshoeve was one of the only two double clear through the jump-off. JOC Member Pierre Chen Tie-Min's Ninyon finished at a great 3rd place under Jasmine Chen's saddle.
Photo : WEF/Sportfot.