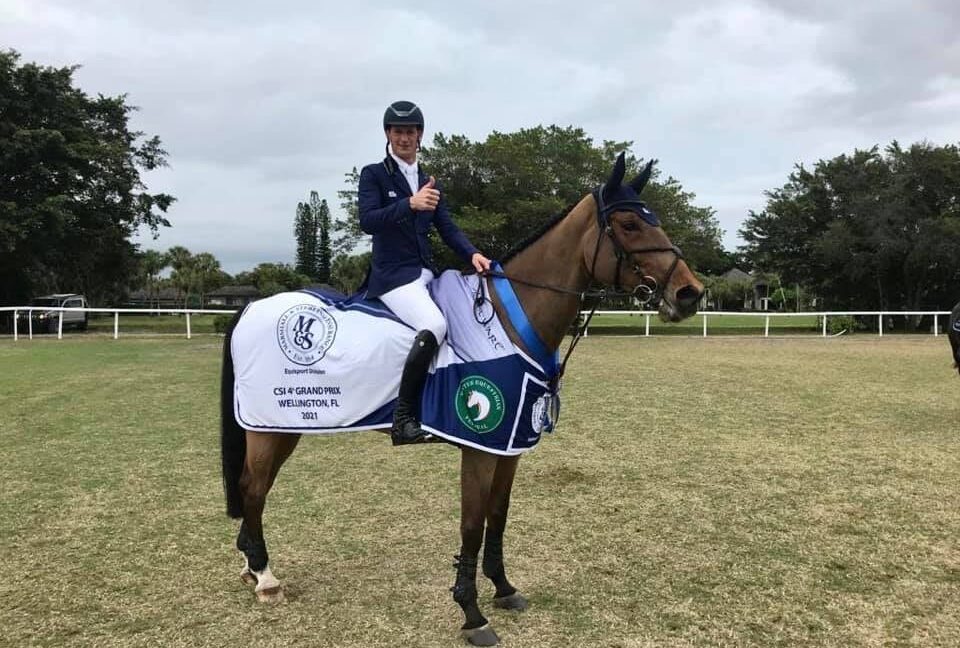 [RESULTS] Stephan Conter king of…Wellington!
8 February 2021
The WEF opened its 4* series this weekend with a…German victory! Congratulations Stephan Conter for this new success, the first in a 4* Grand Prix, thanks to Killer Queen VDM (photo) still ridden by Daniel Deusser. On the west side of USA, in Thermal, Livestream 2 jumped from the 11th (last weekend) to the 1st place in the 3* Grand Prix, under Lisa Carlsen's saddle. Congratulations to its owners Jocelyn Fitzgerald, Amy Hewitt , and Grant & Susan Stevens!
In Europe, the Vilamoura Atlantic Equestrian Tour goes on although the pandemic and new restrictions in Portugal. After a good comeback the previous weekend after two and a half months of break, Haras des Brimbelles' Atome Z and his rider Titouan Schumacher found the right tempo. The couple won by a second ahead of Rouge de Ravel, who was still very fit under the saddle of Guy Williams (GBR).
© Photo: Stephex Stables.