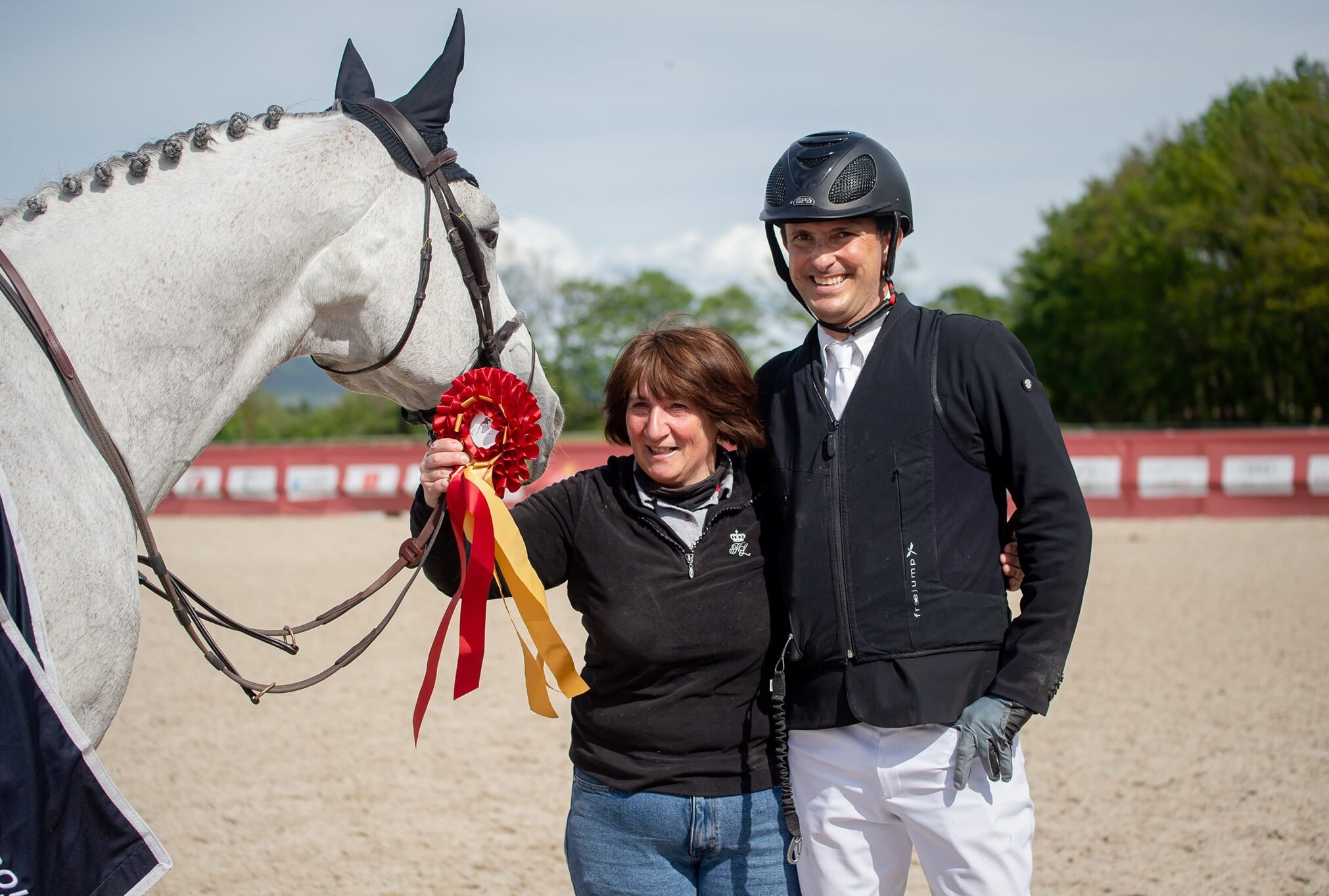 [RESULTS] Brash, Alves, Stoker…!
24 May 2021
Only one 5* show this weekend in Madrid (ESP) for the first GCT leg. The course designed by Santiago Varela (ESP) included 14 fences, with a triple in n°13. Only two pairs qualified for the jump-off. First to go, Scott Brash (GBR), one of the fastest rider in the world, stopped the clock on 39″26 aboard Lady Pauline Harris & Lady Pauline Kirkham's Hello Jefferson. Second and last to start, Olivier Robert (FRA) tried everything for everything and lowered the time by more than 2 seconds. Congratulations to Valérie Cougouille, owner of the winning horse Vivaldi des Meneaux!
Further north-east, in Bourg-en-Bresse (FRA), was taking place a 4* competition. None of the 50 contenders managed to finish clear. The jump-off opposed the two only couples to having finished the initial course with one time fault…once again a duel! But this time, the French rider did not win and left the victory to the Brazilian Bernardo Alves and Joris de Brabander's (Stal De Muze) El Torreo de Muze. Congratulations to him and to Atome des Etisses' owners, Karine Boue and Laurence Artaud from Haras de Lacke.
Four CSI3* were also organized around the world. Congratulations to Walter Lelie, owner of Kontador Vdm, ridden by Emma Stoker (GBR), winner of the 3* Grand Prix of Opglabbeek (BEL) Sentower Park. In Lexington (USA), the only rider representing New Zealand beat a strong squad of Americans: Sharn Wordley won riding Lauren Balcomb's Verdini d'Houtveld Z. Back to East Coast with the traditional Old Salem Farm CSI3* show. Only 16 riders started in this Grand Prix on Sunday afternoon. Harrison Family's HH Azur operated a tremendous comeback under Mclain Ward's saddle in winning the class. Our JOC Member Aram Ampagoumian's Uris de la Roque finished 3rd ridden by Mario Deslauriers (CAN). Finally, in Gorla Minore (ITA), William Funnell (GBR) toped a 8-starters jump-off aboard the Billy Stud's Billy Diamo, co-owned with Donal Barnwell.
Congratulations to all the owners!