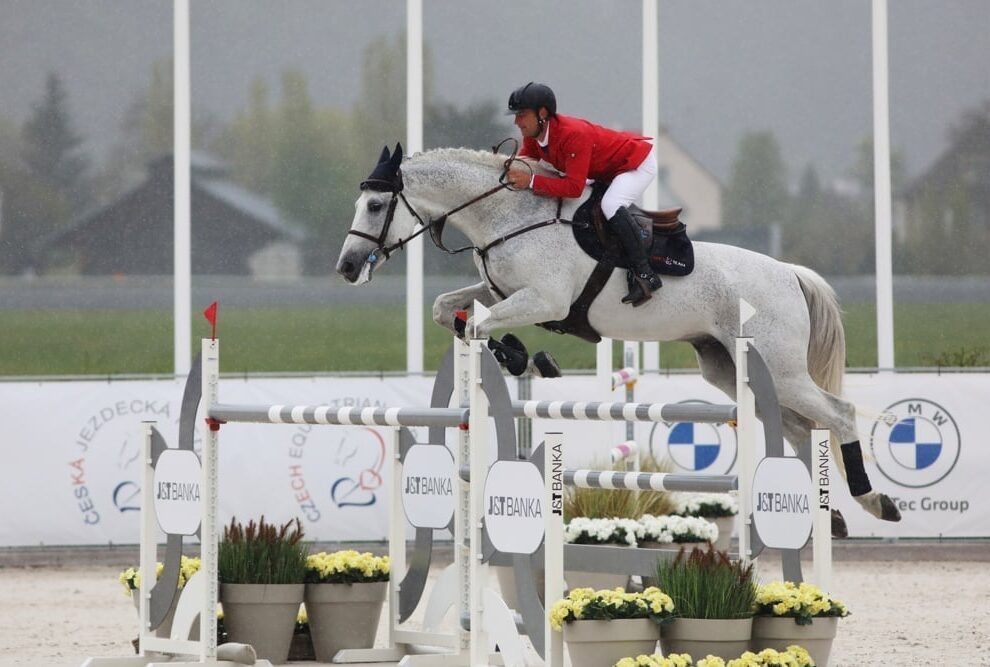 [RESULTS] Home win for the Czech Republic!
12 May 2021
The season has intensified around the world since last week. No less than four international 3* and up show jumping competitions were held. Let's start with the CSIO3* of Prague (CZE) and the home win of the Czech National team in the FEI Jumping Nations Cup. The team was composed of Hana Rechová's Cento Lano (ridden by Ondřej Zvára), Zemsky Hrebcinec Pisek S.P.O.'s Warness (Kamil Papoušek), Ales Opatrny's Catch Me If You Can Old (Anna Kellnerová) and Václav Opatrný's Forewer (Ales Opatrny). On Sunday, the Grand Prix of Prague crowned Shane Breen's Foudre F, and his Irish rider David Simpson. Congratulations to all these owners!
In St Tropez (FRA) for the last week of show, the Longines FEI World n°1 Steve Guerdat recalled that he was always the boss, winning the 5* Grand Prix aboard Gianluca Agustoni & Cristina Maderni's Venard de Cerisy. We must salute the great performances of our members' horses in this competition: François Vorpe's Vancouver de Lanlore (3rd under Pénélope Leprévost page officielle's saddle), Ann C Thompson's Balou du Reventon (4th ridden by Brian Moggre/USA), Barbara Roux' Baloutinue (7th with Laura Kraut/USA), Georg Kahny's Kind Edward (8th with Henrik Von Eckermann/SWE) and Luigi Baleri's Clooney 51 (10th with Martin Fuchs/SUI).
Further east, in Montefalco (ITA), H.H Sheikha Maitha bint Mohammed Al Maktoum's Ipswich van de Wolfsakker won the Grand Prix ridden by Shane Breen (IRL), not far from our member Geraldine Allen's Guinness (Ballywalter Stables LTD), 5th with Harry Allen (IRL).
In Valkenswaard (NED) Tops International Arena, Jane Forbes Clark's Ginger-Blue galloped to the victory piloted by Ben Maher (GBR).
Congratulations to all the owners!
Photos : CSIO CET Prague Cup 2021 – Hubside Jumping – TIA.