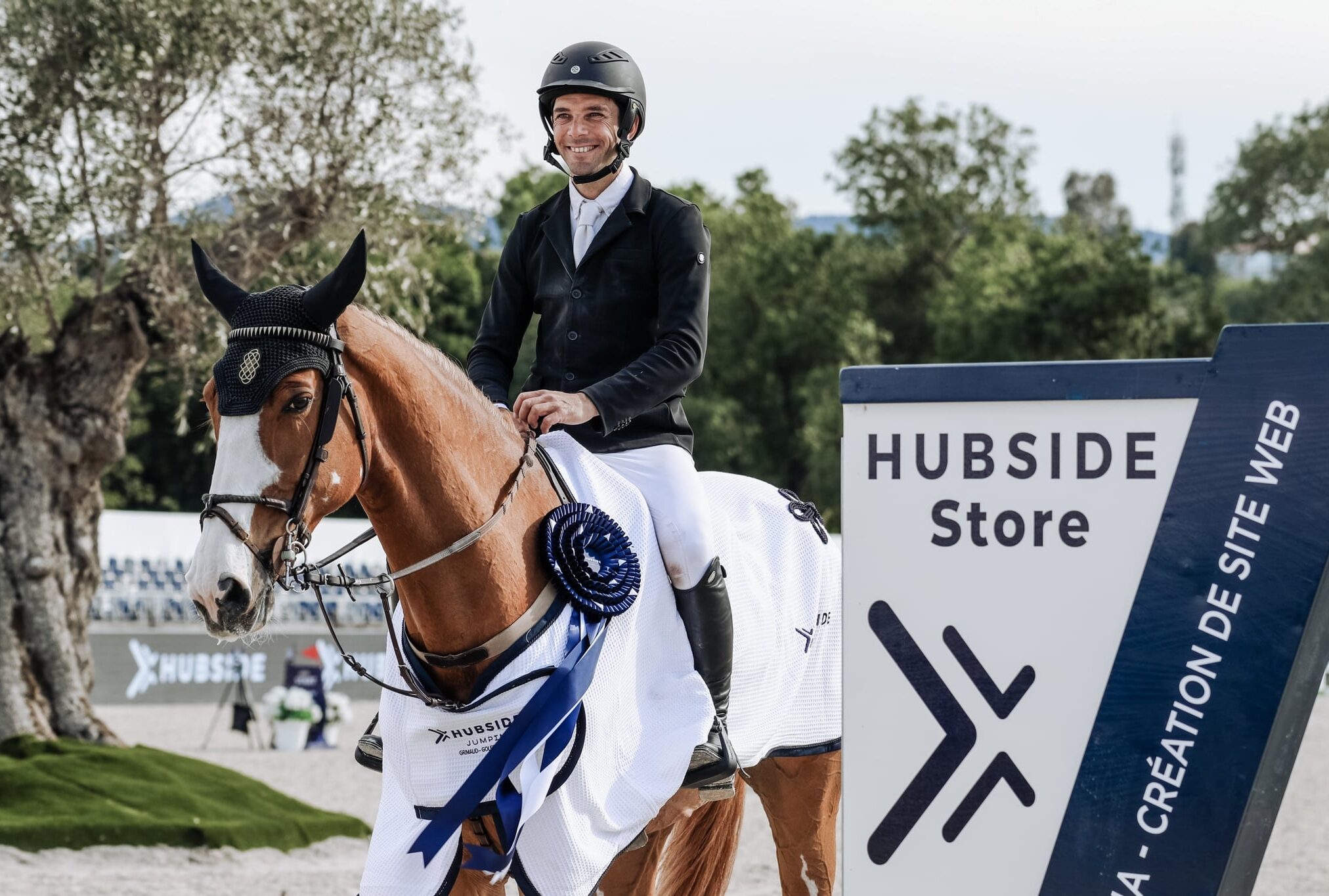 [RESULTS] Own success for Alvarez Aznar!
3 May 2021
This weekend started a new edition of the Hubside Jumping in St Tropez (FRA) with a CSI4. 10 pairs qualified for the jump off, and it's been a match between 2 women and 2 men…and it finally turned to the advantage to Eduardo Alvarez Aznar (ESP) riding his own Legend, finishing ahead of Olympic Gold medallist Pénélope Leprévost page officielle (FRA) aboard Excalibur de la Tour Vidal, owned by GFE Groupe France Élevage and Jean-Louis Bourdy Dubois. In Lier (BEL), the same scenario happened with 10 contenders through the jump off. But this time, the victory in the 3 Grand Prix went to a woman, Charlotte Bettendorf (LUX) riding Stephanie Jennen's Nababette Z.
Congratulations to all the owners!
Photo : Hubside Jumping.