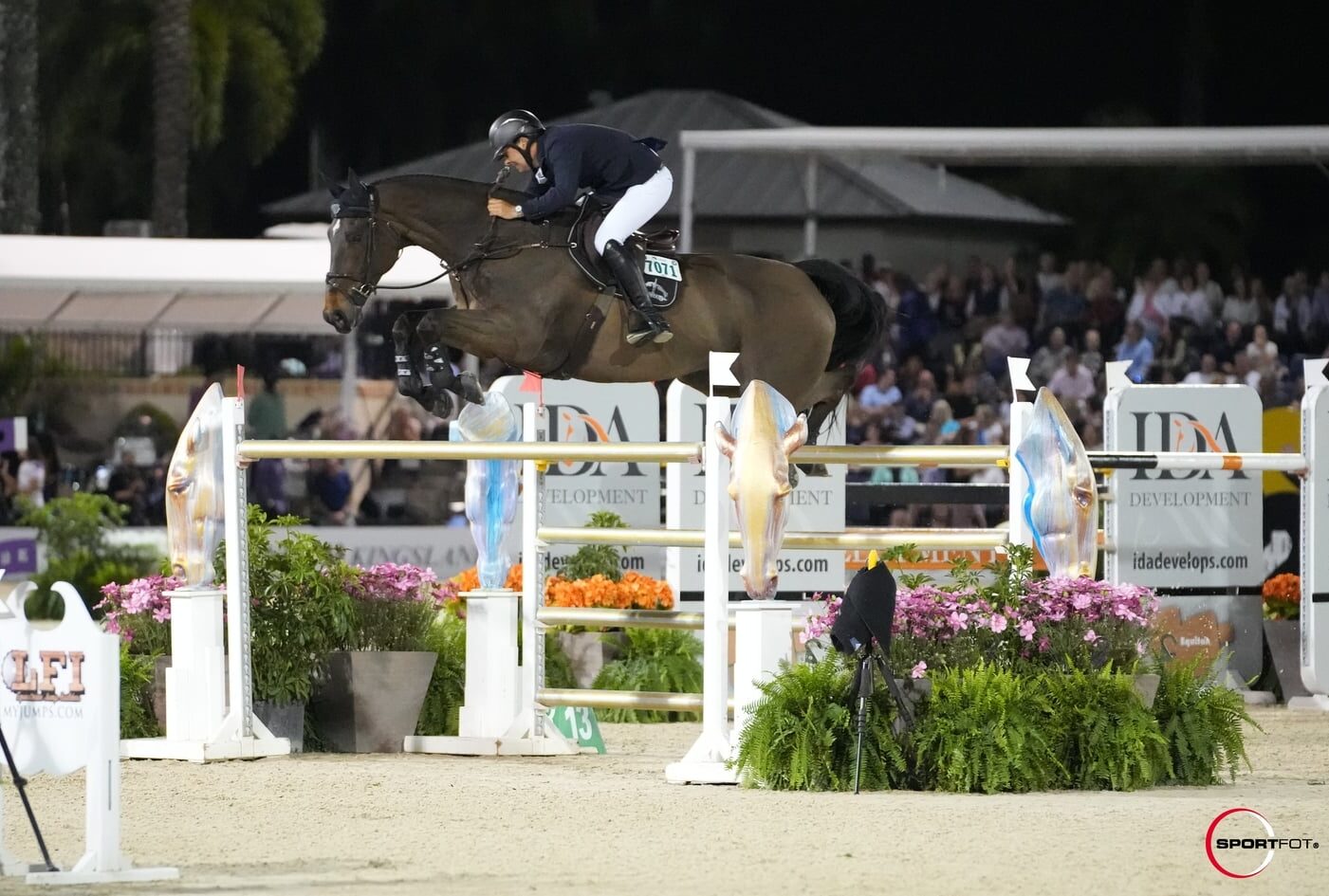 [RESULTS] Elm Rock BV and Aiden McGrory's horses on top form
28 February 2022
Back to serious business in the show jumping world with two 5* shows. The first one took place at the Al Shaqab equestrian stadium (QAT), presented by our sponsor Longines. 42 horses and riders started in the first round of the Grand Prix designed by Uliano Vezzani, and 18 qualified for the 2nd round. Our JOC Member Georg Kaehny's chestnut gelding King Edward was close to another great performance, but one down finally put him in 5th place. The victory went to German star Marcus Ehning riding Elm Rock BV's Stargold.
In Wellington (USA), it was a 5* Saturday Night! Only five pairs qualified for the jump-off. JOC Member Cara Raether's Chancelloress missed the win by 35 hundredth…letting 2020 winners, Aiden McGrory's Pacino Amiro, catching the biggest prize under Bertram Allen's saddle.
The other winners of the weekend: Manuel Gonzalez Dufrane (Hortensia van de Leeuwerk, ridden by his owner for Mexico, CSI4-W Puebla/MEX), Manuel & Armelle Fillatre (Nimrod de Muze Z, ridden by Pedro Veniss/BRA, CSI4 Vejer de la Frontera/ESP), Sandrine Hecart – Top Stallions Company (Caracole de la Roque, ridden by Julien Epaillard/FRA, CSI3* Oliva/ESP), and Frédéric Busquet & Hubert Meuly (Dorado de Riverland, ridden by Robin Lesqueren/FRA, CSI3* Vilamoura/POR).
Congratulations to all the winning owners!
Photos: Bertram Allen/Sportfot.