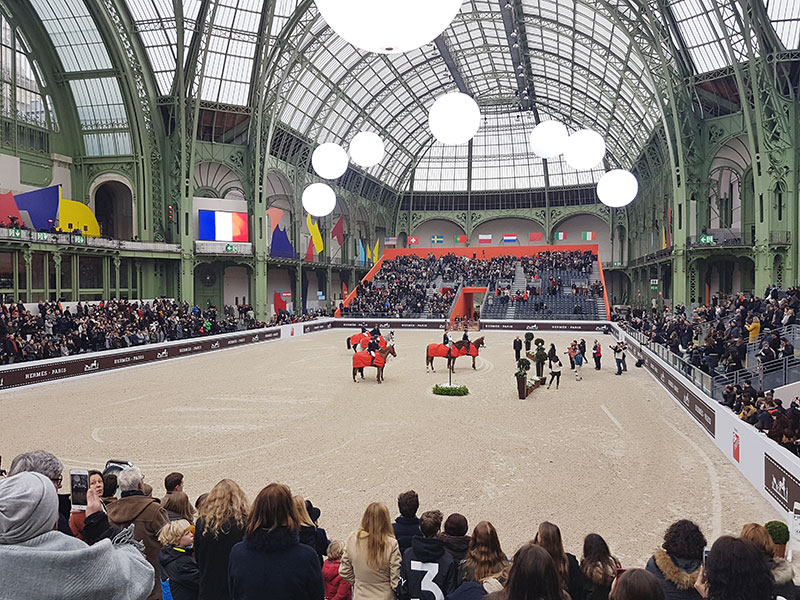 10th Saut Hermès: 51 riders under the glass roof of the Grand Palais
18 March 2019
It is one of the most long-awaited show of the season. And even if it's one of the last important indoor competition, the Saut Hermès remains a must-see and must-jump for all riders and owners. Especially this year for the tenth birthday. 51 riders from 19 nations will be lucky enough to jump under the magnificent and historic glass roof, few meters from the Champs-Elysées and the "Place des Vosges". Australia, Austria, Belgium, Germany, Italy, Switzerland, Sweden and of course France will be some of the represented countries. The Hermès riders will obviously be in the spotlight: Pilar Cordon (ESP), Simon Delestre (FRA), Romain Duguet (SUI), and Alexandra Paillot (FRA) all entered in the CSI5*.
Laetitia du Couëdic (SUI) will represent Hermès in the U25 classes. 20 privileged young riders from 10 nations will jump in these classes.
Schedule: CLICK HERE.
Master list: CLICK HERE.