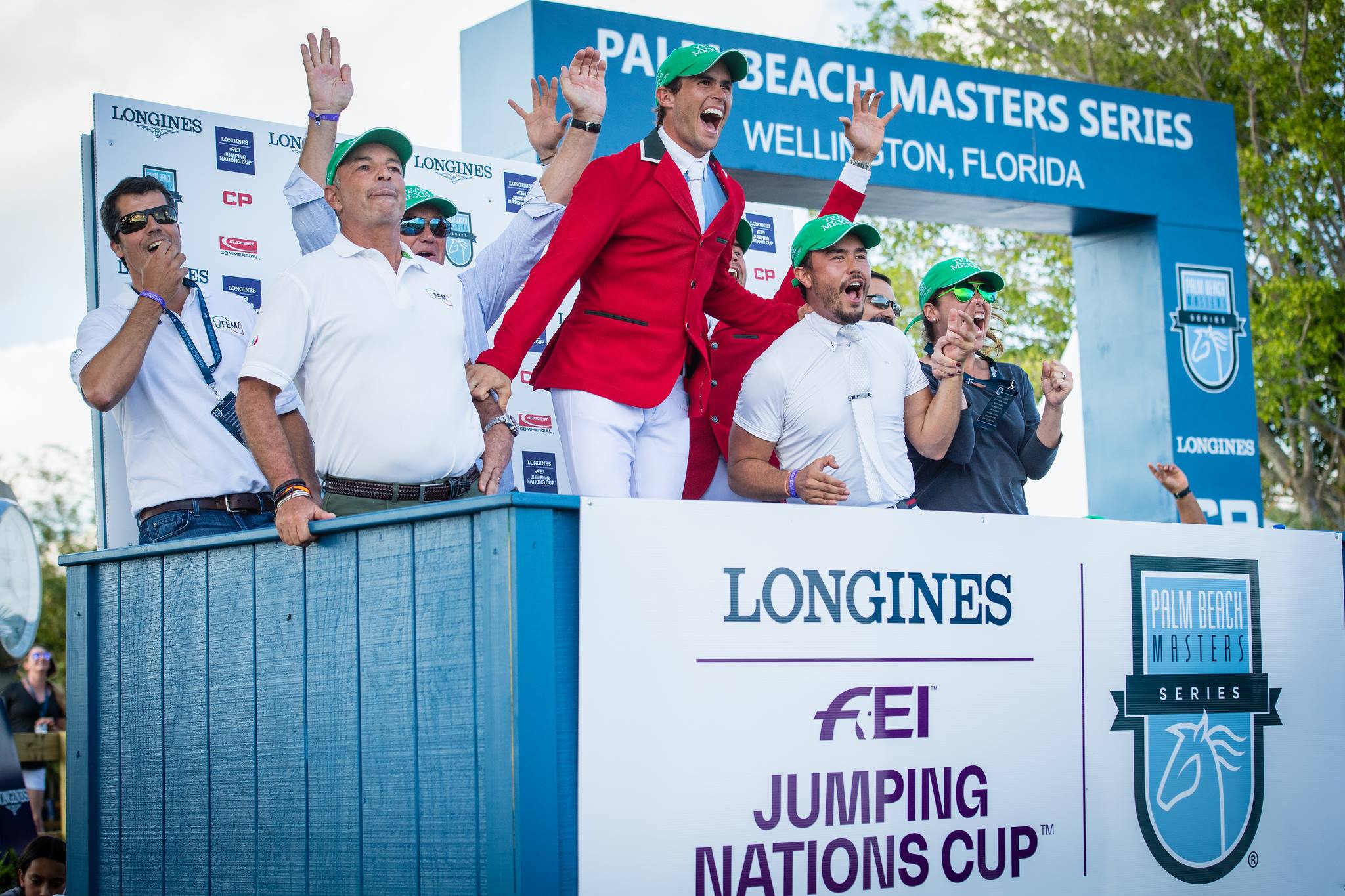 Longines FEI Nations Cup Series: let's start a new season!
18 February 2019
New season means also new Longines FEI Nations Cup Jumping series! After a first stop in Dubai last week, Wellington welcomed its traditional leg at Deeridge Farms. 6 teams took part into it and it's finally a quite young Team Mexico who toped the class with only 4 faults over the 2 rounds and a quite young team. Congratulations to Fernando Martinez Sommer, Eurohorse Axel Verlooy, Enny Isabel Salgado Negrete and Manuel Gonzalo Dufrane, owners of the victorious horses Cor Bakker, Victer Finn DH Z, Tino La Chapelle and Hortensia van de Leeuwerk. Congratulations also to Team Israel for their very first Nations Cup podium and a fantastic 2nd place, due for instance to a double clear of Alexa Schwitzer & Blue Star Investment's Ladriano Z ridden by Daniel Bluman Official.
Photos: FEI / Shannon Brinkman Photography / Daniel Bluman Official.