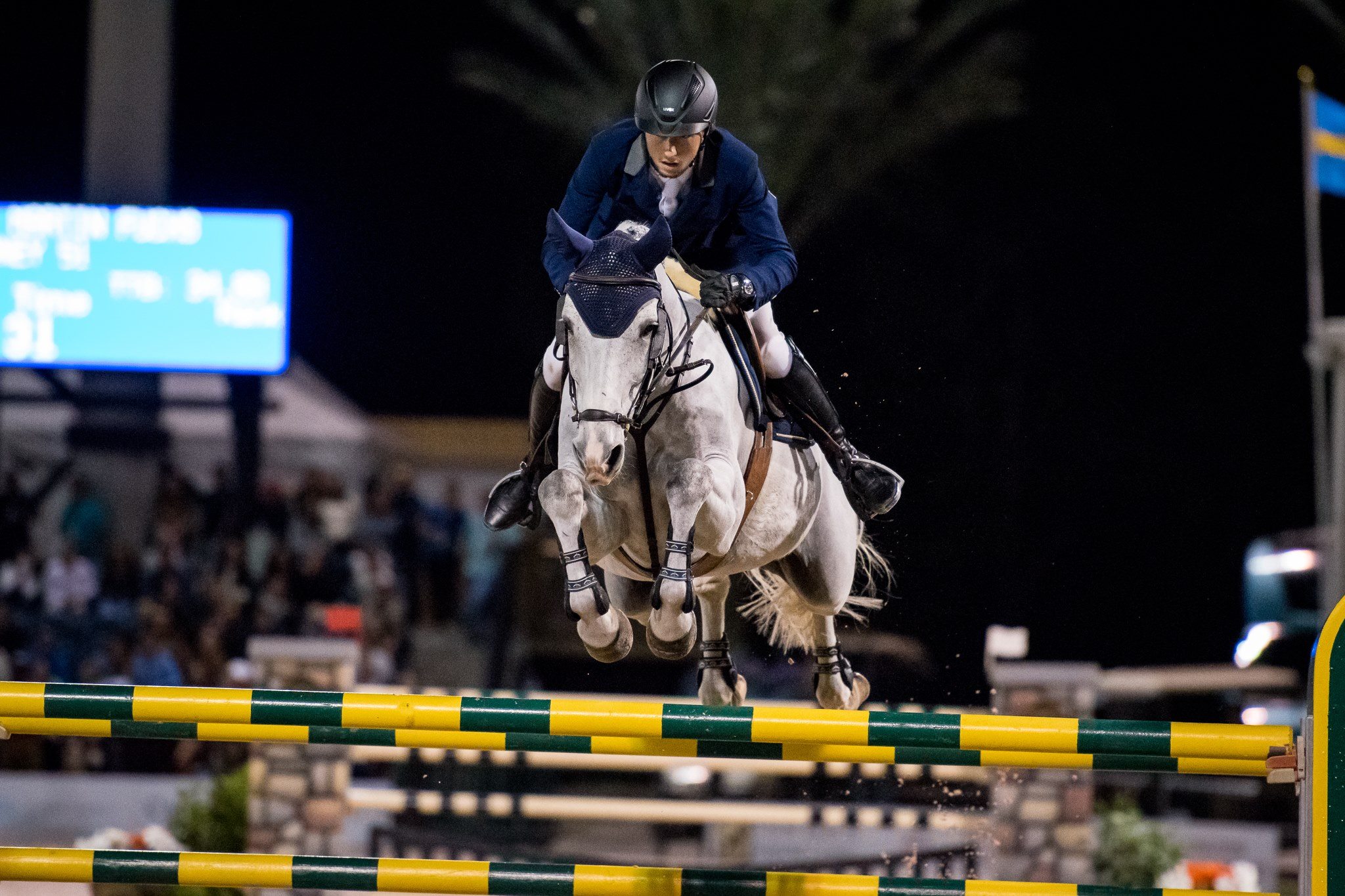 JOC Members festival this weekend!
10 February 2019
What a weekend for our Members! The festival started on Saturday night at the Winter Equestrian Festival in Wellington (Floride, USA) with another fantastic victory of Luigi Baleri's amazing grey Clooney 51 ridden by Martin Fuchs (SUI), this time in the CSI5* $391,000 Grand Prix. Robin Cleary Parsky's mare Gazelle was once again the runner-up, finishing 2nd under Kent Farrington's saddle. On Sunday afternoon, it's been the turn of Geneviève & Dominique Megret – Haras de Clarbec to watch their super mare Sultane des Ibis winning the CSI5* Grand Prix of Bordeaux (FRA) along with French Ecurie Felicie Bertrand. Of course, Bordeaux was also the ultimate FEI Longines World Cup Jumping qualifier of the Western Europe League. Stephan Conter's stallion Tobago Z carried his rider Daniel Deusser (GER) on the podium for the second time this season. In Leon (MEX), took place the penultimate FEI Longines World Cup Jumping leg of the North American League. The victory went to Elan Farm's Eristov ridden by Jordan Coyle (IRL). At last, in Kronenberg (NED), Dobbey, owned by H.W. Sikking, won the 3* Grand Prix ridden by Lars Kersten (NED).
Photo: ESP / Sportfot.