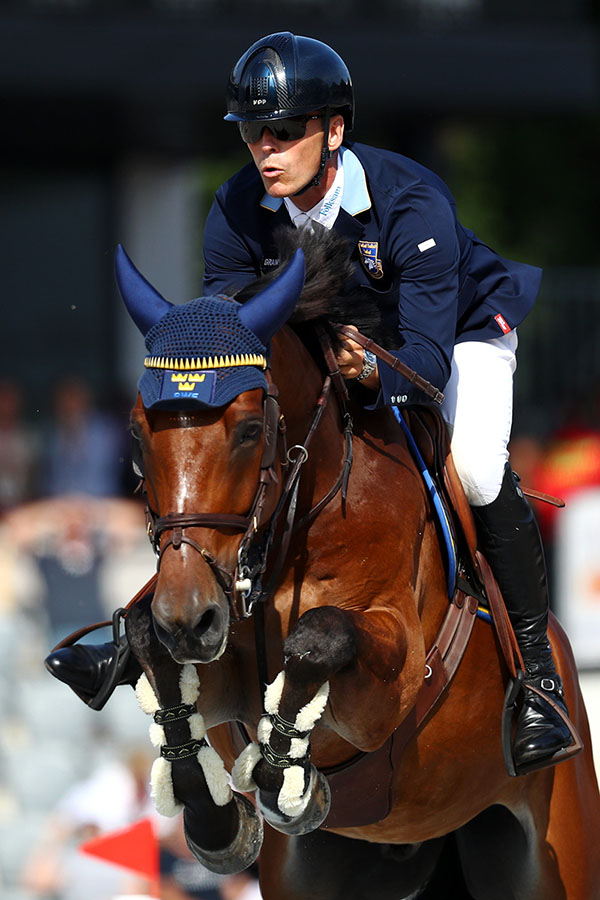 FEI EC Rotterdam – 1st day: Stuteri Arch & Germany in top form
22 August 2019
Germany took the lead with four fantastic performances in the Speed class on the opening day of the Longines FEI Jumping European Championships 2019 in Rotterdam, The Netherlands this afternoon. Reigning World Champions, Simone Blum and her own DSP Alice, were first to go and estabished the early lead with a sensational round. And when team-mates Christian Ahlmann and Zangersheide's Clintrexo Z and Marcus Ehning with Gestüt Zhaschkow & Hubert Vornholt's stallion Comme Il Faut were even quicker, and then Daniel Deusser wrapped it all up with a stunning run from Scuderia 1018 Tobago Z, Germany couldn't be touched at the top of the leaderboard.
However first-day results are reconfigured into points, and when the team competition proper gets underway tomorrow with the first of two rounds that will lead to the medal ceremony on Friday, they have only a narrow advantage over France. And there's less than a single fence between them and Team Sweden in third place. Great Britain and Switzerland are just over two fences behind, while the defending champions from Ireland and Team Israel are also in hot pursuit in sixth and seventh places respectively.
A total of 15 nations started the competition today, and 10 of them are also hunting down one of the three team qualifying spots on offer for the Tokyo 2020 Olympic Games. So, just as it was in the Dressage Team Championship earlier in the week, the next two days of competition will be as much about good placings as they will be about getting on the medal podium, and once again Team Germany is in command at the outset.
Course designer Louis Konickx presented a great first-day challenge in which the narrow Longines wall at fence five, the 4-metre-wide open water at nine and the penultimate double that led the way down the final line all proved influential. Strong as the German contingent were today however, it was the defending individual gold-medal-winning partnership of Peder Fredricson and Stuteri Arch's H&M All In who topped the individual leaderboard ahead of Austria's Max Kuhner with his own Chardonnay in second and Britain's Ben Maher and Poden Farm's Explosion W in third.
Results: CLICK HERE.