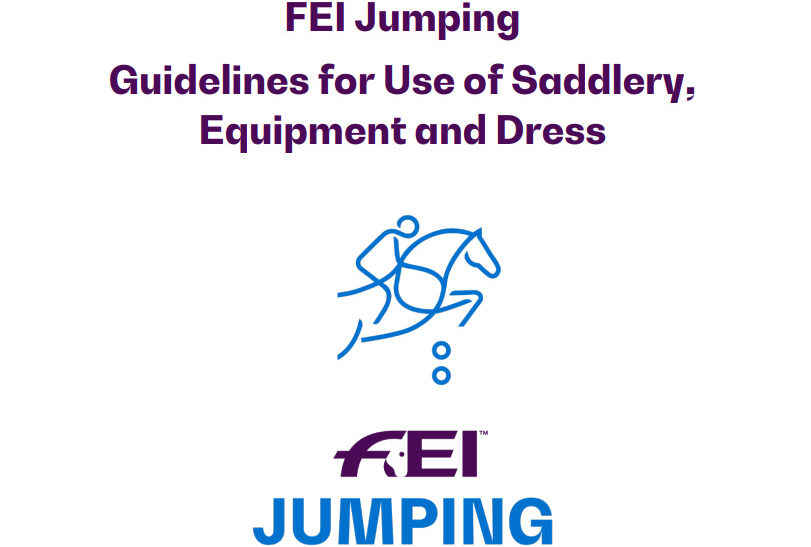 FEI Jumping Guidelines for use of Tack, Saddlery and Dress
17 September 2022
The FEI has recently published a very interesting new document named "FEI Jumping Guidelines for Use of Saddlery, Equipment and Dress". This document has been created to help stakeholders better understand the Rules.
It is a document to be used by Athletes, Officials as well as other stakeholders like you, horse owners, and will be updated as necessary with any clarifications needed. The guidelines are based on a non-exhaustive list of questions asked about the use of Equipment and Dress at FEI Jumping competitions.
The guidelines are to be read in conjunction with the current version of the FEI Jumping Rules. In case of any discrepancies, the Jumping Rules will prevail.
In addition, all items that are allowed are only allowed under the condition that they are used correctly and do not have a negative impact on horse welfare.