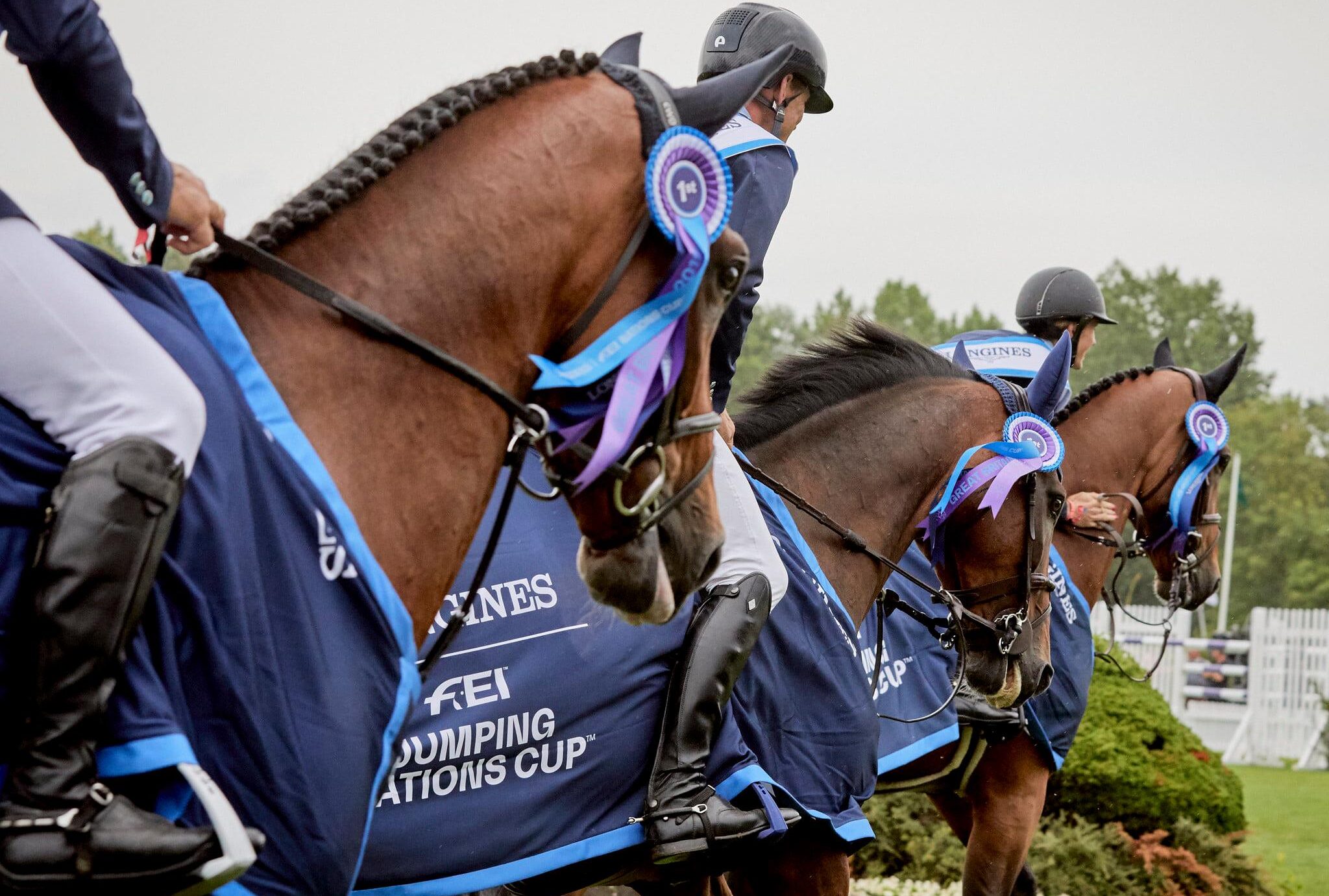 LONGINES FEI Jumping Nations Cup back on track!
15 December 2020
Allocation of teams to Europe Division 1 events for the Longines FEI Jumping Nations Cup™ 2021 series have been confirmed. Europe Division 1 will start with the same 10 teams for the 2021 season – defending champions Ireland, along with Belgium, France, Germany, Great Britain, Italy, the Netherlands, Norway, Switzerland and Sweden. Each team can earn qualifying points at its allocated four of the seven Europe Division 1 events.
The seven best-ranked teams will qualify for the Final, which takes place in Barcelona (ESP) in October 2021. The Division 1 opening qualifier takes place in La Baule (FRA) in May 2021 (Longines Jumping International de La Baule – CSIO5 de France). The starting field at these events will not be restricted to those countries alone. Other nations can also compete in legs of the series throughout the Europe Division 1 season. More info: https://inside.fei.org/…/main-events/nations-cup/current
Photo: Team Sweden celebrate winning the Longines FEI Jumping Nations Cup™ of Great Britain 2019, Hickstead. © FEI/Liz Gregg.