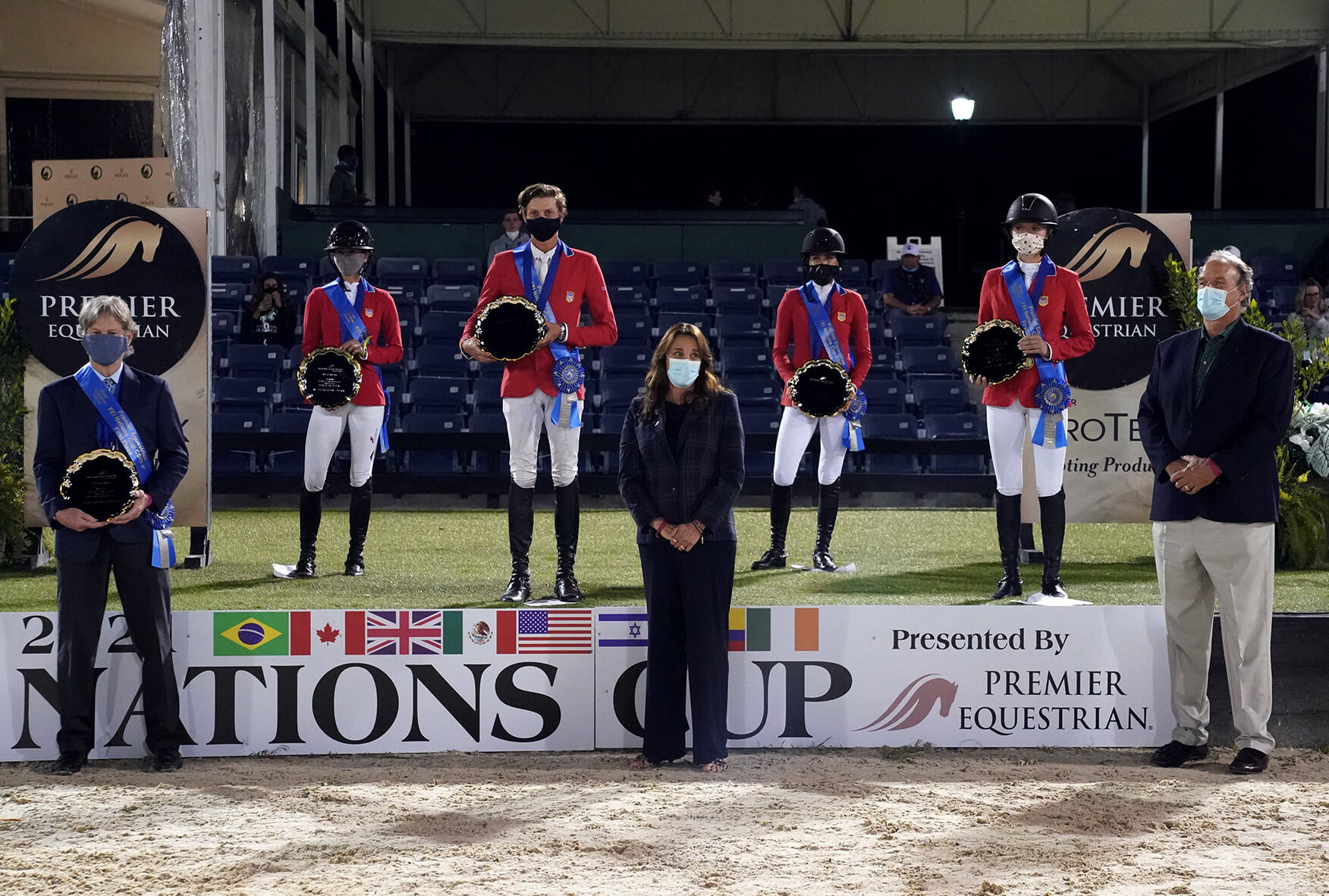 [RESULTS] Deusser again under the sunshine
8 March 2021
Let's start with the first LONGINES GCT leg of the season in Doha (QAT). 34 horses started in the Grand Prix Saturday night and 7 qualified for the jump-off. Only 4 were clear again, but René Kurmann's Delux van T & L has been the fastest under Niels Bruynseels' saddle.
Wellington (USA) welcomed the very first (and we hope not the last one) FEI Jumping Nations Cup of the year. 8 nations competed in the two rounds, and it's finally the local team that won with only one time penalty point. It's been of course a fantastic moment of sport for all the contenders and obviously, for the owners Chansonette Farm LLC, our JOC Member Ann C Thompson, Bridgeside Farms LLC and Stone Hill Farm (photo). On Sunday in the 4* Grand Prix, Daniel Deusser (GER) once again let guns do the talking on the huge arena of the PBIEC. This time, he was riding Maria & Emanuele Anchisi's stallion Scuderia 1918 Tobago Z.
In Vilamoura (POR) for the last week of the Vilamoura Atlantic tour, they were 40 to start in the Sunday 4* Grand Prix. The final battle was between three pairs, but Piergiorgio Bucci and his own son of Casall (another one!) Cochello finally won.
As usual the Swiss contingent dominated the competition in Gorla Minore (ITA) Equieffe Equestrian Centre for the first 3* Grand Prix of 2021. Barbara Schnieper (SUI) rode Urs Wiggli's 11 year old mare Judy KM to the victory, their first one at this level.
Finally, let's head to California for another weekend of competition at the Desert International Horse Park. Only 3 riders were clear on the first round, and only one managed to master the difficulties of the jump-off: Richard Spooner (USA), riding Show Jumping Syndication Int'L's grey gelding Quirado RC, the same owners as the famous Cristallo.
Congratulations to all these proud owners! Stay safe!
© Photo: ESP / Sportfot.