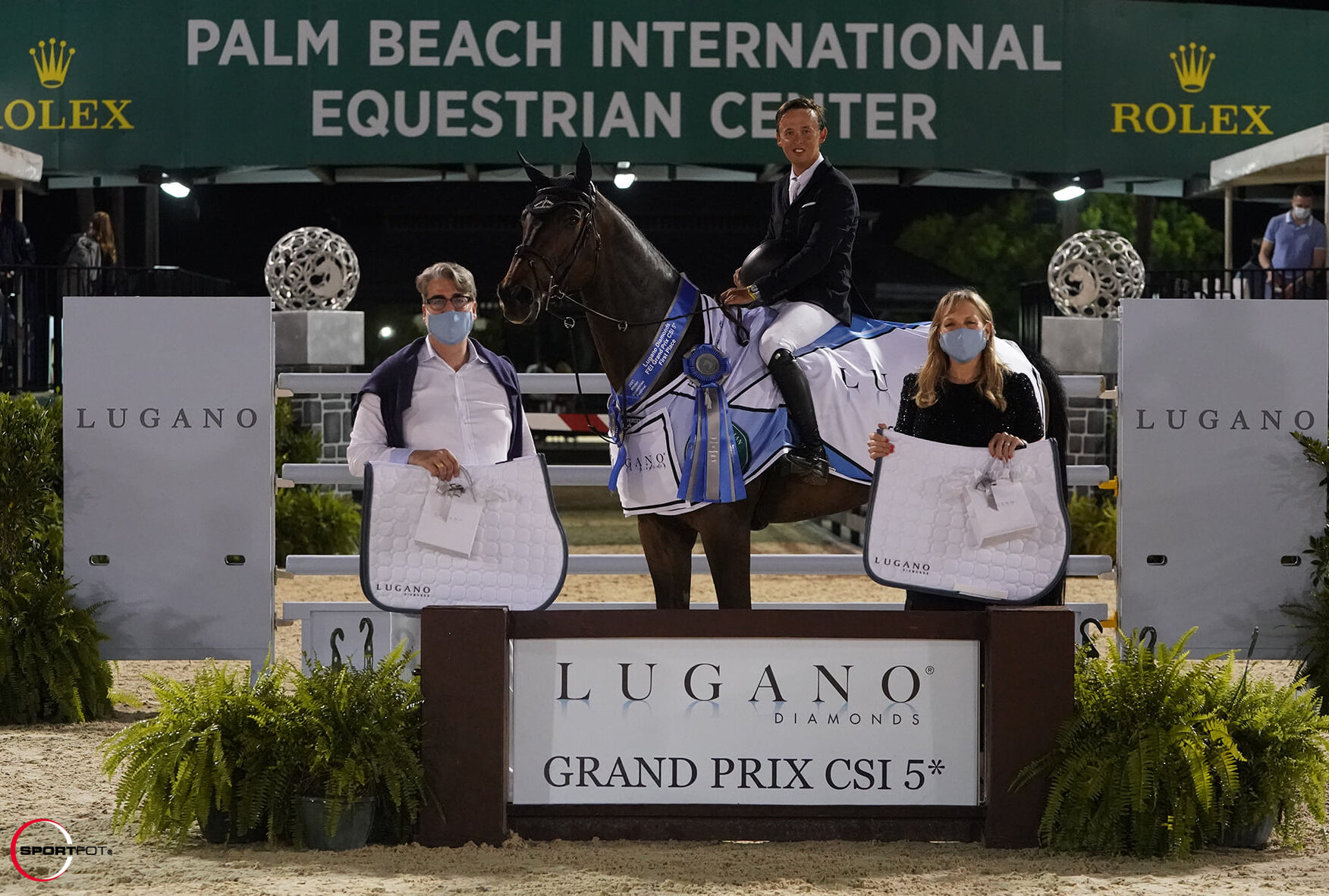 [RESULTS] Irish supremacy in Florida
1 March 2021
While the threat of a complete shutdown of all the competitions looms over Europe due to an epidemic of equine rhinopneumonia (EHV-1 neurological form), the sport is in full swing on the American continent.
In Thermal (CAL, USA), Luis Sabino Rider and his own grey Selle Français Argan de Beliard won the 3* Grand Prix.
On the East Coast, in Wellington (FL, USA) WEF – Winter Equestrian Festival, Bertram Allen (IRL) beat the other 39 competitors and proudly represented the European contingent with Pacino Amiro, owned by Aiden McGrory. He's followed by his fellow countryman Daniel Coyle Showjumper riding Ariel Grange's Legacy.
Let's fly to Doha (QAT) for the first leg of the Longines Global Champions Tour 2021. 40 riders started in the 5* Grand Prix, 18 jumped in the 2nd round and two riders fought for victory, finishing with only 10 hundredths of a difference. It's finally Judy-Ann Melchior's Dominator 2000 Z who won the class ahead of Valérie Cougouille's Vivaldi des Meneaux, respectively ridden by Christian Ahlmann (GER) and Olivier Robert (FRA).
In Vilamoura (POR), Clare Whitaker's Unick du Francport has been the best in the 3* Grand Prix under John Whitaker's saddle. On the Spanish side, the Sunshine Tour of Vejer de la Frontera offered another success to the Irish team thanks to Carl Hanley's Lapuccino 2 ridden by Michael G Duffy. In Oliva (ESP), Marie Claudine Morlion's chestnut gelding Urvoso du Roch galloped to victory ridden by Nicolas Delmotte (FRA).
Congratulations to all these proud owners!
Photo: ESP/Sportfot.