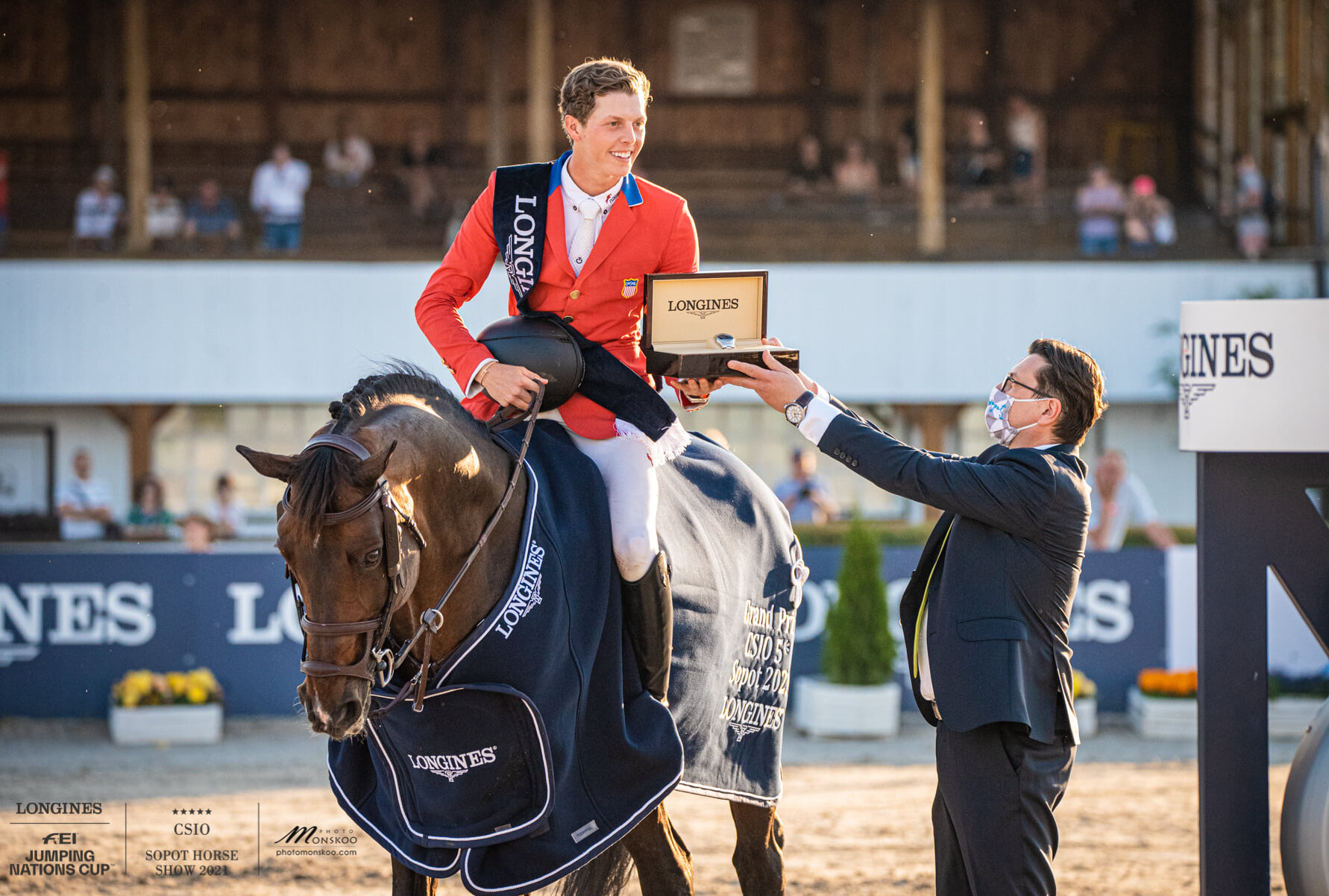 [RESULTS] Germany and Balou stronger than ever
21 June 2021
Another weekend and another bunch of shows around the world! 🤩
Let's start with the LONGINES FEI Jumping Nations Cup of Poland CSIO Sopot . The German team showed its solidity by jumping two rounds with a blank score. However, Belgium, Ireland and Norway also started the class with a perfect first round. Unfortunately, the second one was fatal to them. Belgium barely failed to force the Germans at the jump-off, but two unusual faults from René Kurmann's horse, Delux van T&L, deprived it of the final.
Congratulations to the owners of the winning team's horses Gerhard & Marion Müter (Don Diarado, ridden by Maurice Tebbel), Woodlands International Sales & Ludger Beerbaum (Mumbai, ridden by Christian Kukuk), Corinna Thieme (DSP Chakaria, ridden by Andre Thieme) and Marcus Ehning for his own Funky Fred.
On Friday, our member Ann Thompson's fantastic stallion Balou du Reventon proved once again he was one of the best horses in the world by winning the Longines Grand Prix under Brian Moggre's saddle for USA. A huge bravo to her for this new tremendous achievement!
This weekend took place also a new leg of the Longines EEF Nations Cup circuit in Bojourishte (BUL). None of the 6 teams were clear after the first round. From the start in the 2nd one, Italy put pressure on its opponents thanks to a beautiful clear round of Francesca Ciriesi. The Italians then took the lead of the ranking to not let it go again. Congratulations to Antonio Di Benedetto, Barbara Fabbroni, SOCIETA' AGRICOLA RIOLA STABLE SRL and Francesca Ciriesi, owners of the winning horses!
The other happy owners of the weekend are: Lady Pauline Harris & Lady Pauline Kirkham (Hello Jefferson, ridden by Scott Brash/GBR, CSI5* Stockholm/SWE), Antonio Di Benedetto (High Tea, ridden by Gianluca Apolloni/ITA, Grand Prix CSIO3* Bojourishte/BUL), and Antoine & Marie Bourdin (Vital Chance, ridden by Conor Swail/IRL, CSI3* Lexington/USA).