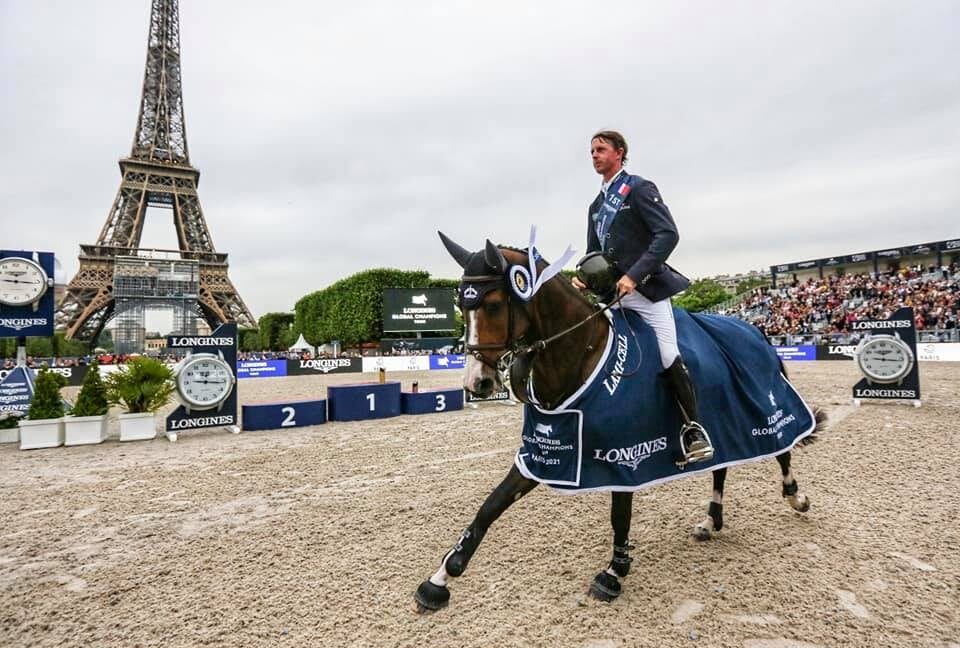 [RESULTS] Ginger-Blue under the Eiffel Tower
28 June 2021
This weekend, most of the best riders and horses in the world were divided between two 5* shows. First of all, the Longines Paris Eiffel Jumping in the magnificent scenery of the Champ de Mars, at the bottow of the Eiffel Tower, in the heart of Paris (FRA) crowned – once again! – the British Olympian Ben Maher, this time aboard Jane Forbes Clark's bay mare Ginger-Blue. Our member Joanne Sloan-Allen's chestnut mare WKD Aimez Moi finished 2nd ridden by Sameh El Dahan (EGY). Congratulations to both of them and also to Suzanne Porter (Sleepy P Ranch), owner of C Hunter and member of the JOC, 5th today in this Grand Prix.
Further north, in Knokke (BEL), it was the 1st week of the Knokke Hippique 2021. Gaëtan Decroix's fantastic stallion Quel Homme de Hus, ridden by Jérôme Guery, has been clearly ahead of Bruno Rocuet's mare Bulgarie d'Engandou in the jump-off (more than 6 seconds faster!). Congratulations to Eden Farm's owner and manager! What a great performance one month before Tokyo!
The other proud owners of the weekend are: Elm Rock Bv (Stargold, ridden by Marcus Ehning/GER, CSI3* Knokke/BEL), and Signe Otsby (Caillou 24, ridden by Karl Cook/USA, CSI3* Traverse City/USA).