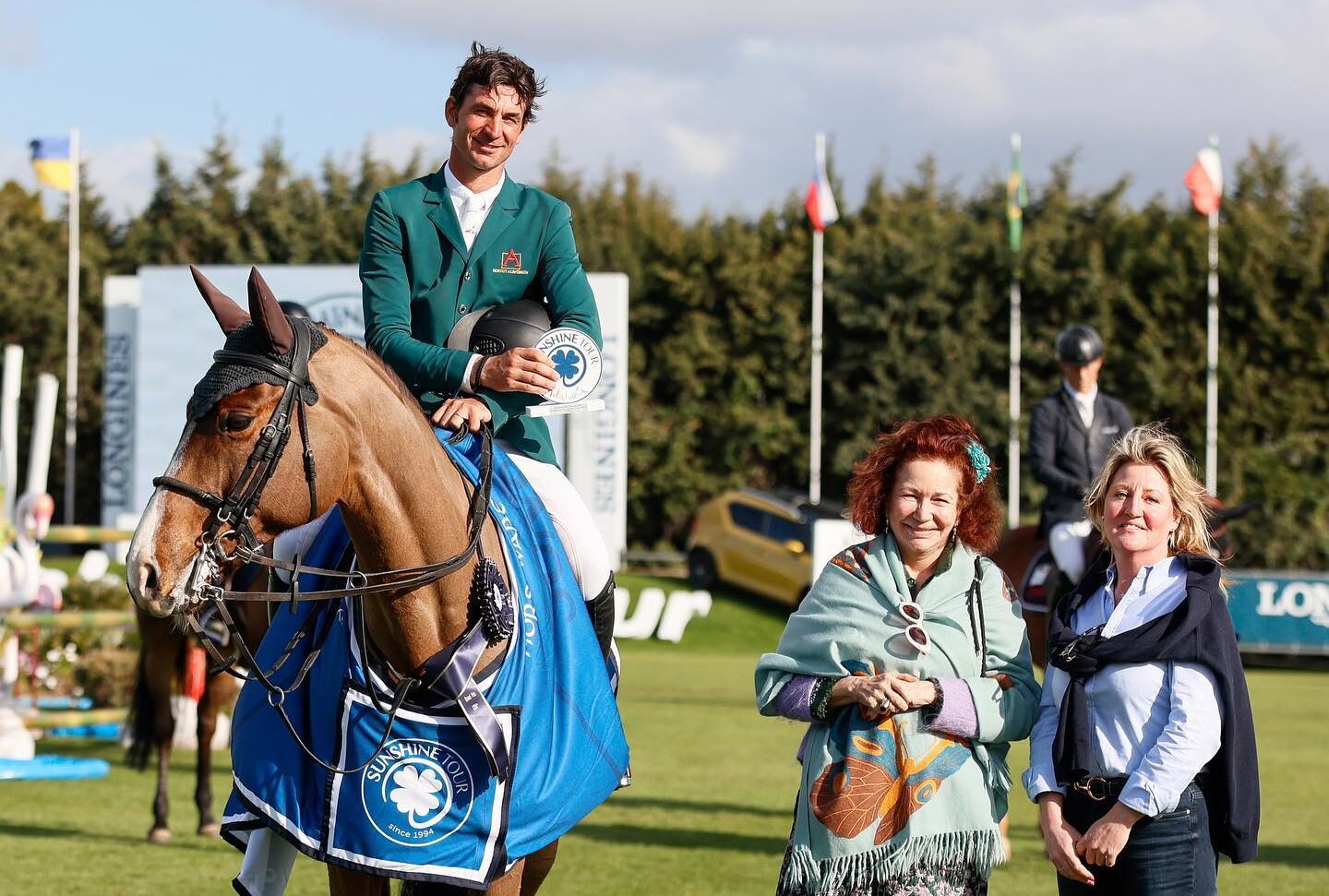 [RESULTS] Hofgut Albführen back on top!
22 February 2022
No 5* show last weekend and only one 4* in Vejer de la Frontera (ESP). 7 pairs qualified for the jump-off and 5 went clear. Former world n°1 Steve Guerdat had to use all his talent to finally win riding Hofgut Albführen GmbH's Maddox. This is their first success since the team gold at the European Championships last year.
The other winners of the weekend: Ballywalter Stables (Harley vd Bisschop, ridden by Bertram Allen/IRL, CSI3* Wellington/USA), Perfect Companion Group Co.,Ltd. (Maxwin Kinmar Agalux, ridden by Janakabhorn Karunayadhaj/THA, CSI3* Riyadh/KSA), Yves Chauvin (Baschung Courcelle, ridden by Mathieu Billot/FRA, CSI3* Vilamoura/POR), Philippe Bertho (Billabong du Roumois, ridden by Julien Epaillard/FRA, CSI3* Oliva/ESP), and RLG Denmark (Victorio des Grez, ridden by Jane Richard/SUI, CSI3* San Giovanni in Marignano/ITA).
Congratulations to all the winning owners! Congratulations also to JOC Member Ann Thompson for the 2nd place of Aralyn Blue under Harry Charles' saddle in the 3* Grand Prix of Oliva!
Photo: Andalucía Sunshine Tour.